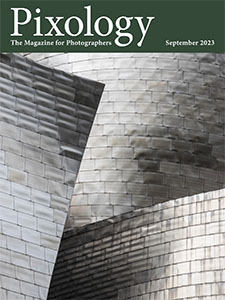 The September 2023 issue of Pixology magazine is now available, featuring the following articles:
Being Deliberate in Photography: Get tips for being more deliberate in your approach to capturing great photographs.
Top Ten Black & White Effects: Learn about creative effects for black and white images.
Exporting from Lightroom Classic: Discover the many options available for exporting copies of your photos from Lightroom Classic.
Brush Flow and Opacity: Learn about the key difference (and the similarities) between the Opacity and Flow settings for brushes in Photoshop.
Photo Story: South Stack: Read the story of seeking out a photo opportunity with the help of a notable local.
Pixology magazine is included in the GreyLearning Ultimate Bundle, and is also available as a standalone subscription here: