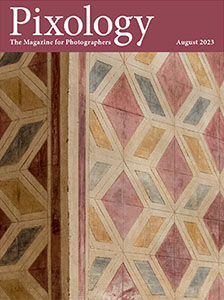 The August 2023 issue of Pixology magazine is now available, featuring the following articles:
Mobile Photo Download: Learn how you can download your photos to an iPhone or iPad without using a Computer.
Rename with Ease: Learn to define a template for batch renaming photos in Lightroom Classic.
Save Commands in Photoshop: Avoid confusion about the various commands for saving images in Photoshop.
Red Eye Correction: Quickly and easily fix red eye with Lightroom Classic or Camera Raw.
Photo Story: Shadow as Subject: When a location didn't seem to provide much inspiration, shadows provided a subject.
Pixology magazine is included in the GreyLearning Ultimate Bundle, and is also available as a standalone subscription here: