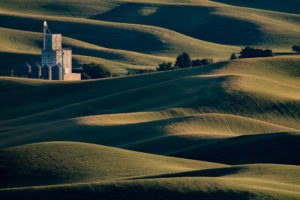 I am happy to announce that I will be leading two photography workshops in the remarkable Palouse region of eastern Washington State in 2024.
The Palouse is a photographer's paradise, featuring beautiful rolling hills planted with wheat, canola, and other crops; weathered old barns; and so much more.
The two workshop sessions will be offered during these dates:
Session 1: June 10-14, 2024 (arrive on the 9th, depart on the 15th)
Session 2: June 17-21, 2024 (arrive on the 16th, depart on the 22nd)
Each all-inclusive workshop features five full days of photography. All you need to do is get yourself to Pullman, Washington, and we'll take care of everything else during the workshop. That includes your own hotel room, meals, transportation to our photo locations, and my expert instruction helping you capture beautiful photographs in this incredible area that I've been visiting for more than a decade.
You can review all the details of my Palouse Photo Workshops for 2024 here:
https://www.timgreyphoto.com/tim-grey-workshops-palouse-2024