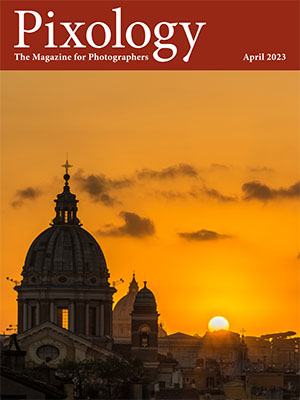 The April 2023 issue of Pixology magazine is now available, featuring the following articles:
Masking in Camera Raw: Learn to leverage the power of targeted adjustments in Camera Raw for Photoshop.
Soft Proofing in Lightroom Classic: Learn to simulate the appearance of a printed photo on your monitor display in Lightroom Classic.
Creative Blur Techniques: Get tips on fun techniques for blur effects in photography.
Using Collections: Go beyond folders by leveraging collections in Lightroom Classic.
Photo Story: Il Cielo Sopra Roma: Sometimes the best photo is in a direction you forgot to look.
Pixology magazine is included in the GreyLearning Ultimate Bundle, and is also available as a standalone subscription here: