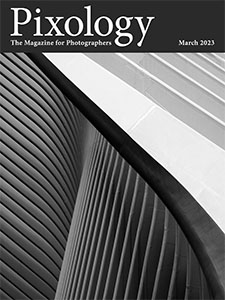 The March 2023 issue of Pixology magazine is now available, featuring the following articles:
Star Rating Strategy: Get tips on the benefits of defining star ratings for your photos in a way other than the "obvious" approach.
Understanding Process Versions: Learn about process versions in Camera Raw and Lightroom Classic, and how to ensure you have access to the latest adjustment features for your photos.
Choosing a Color Space: Learn what a working space color profile is, and how to make sure you're using the right one for optimizing your photos.
Survey and Compare: See how you can compare photos quickly using the helpful survey and compare view options in Lightroom Classic
Photo Story: Tricolor: Tips from a local in the Palouse helped me find a canola field with unique terrain, which led to an interesting photo.
Pixology magazine is included in the GreyLearning Ultimate Bundle, and is also available as a standalone subscription here: