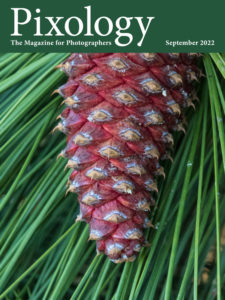 The September 2022 issue of Pixology magazine is now available, featuring the following articles:
Instant Object Selection – Learn how to use a powerful image-analysis feature of the Object Selection tool in Photoshop to automatically select various objects in a photo.
Framing with a Vignette – Get insights into the use of a vignette effect to help frame up, add drama, or otherwise enhance the creative look of a photo.
Video in Lightroom Classic – Discover how you can work with videos alongside your still photos in the Lightroom Classic catalog.
Assembling an HDR – Learn how to create great high dynamic range (HDR) images using either Camera Raw in Photoshop or Lightroom Classic.
Photo Story: Supporting Actor – Get the story behind a photo that reminded me that even a tiny element in the frame can provide support for the key subject of a photo.
Pixology magazine is included in the GreyLearning Ultimate Bundle, and is also available as a standalone subscription here: