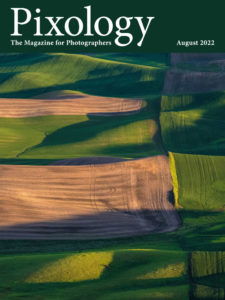 The August 2022 issue of Pixology magazine is now available, featuring the following articles:
Telephoto Landscapes
Going beyond the standard approach to landscape photography.
Mobile to Classic
Streamline smartphone photo synchronization to Lightroom Classic.
Selecting Focus Points
Tips for choosing which focus points to activate on your camera.
Style Transfer in Photoshop
Explore unique creative possibilities with a Neural Filter in Photoshop.
Photo Story: In Praise of Haze
Haze can be problematic for photography, until it isn't.
Pixology magazine is included in the GreyLearning Ultimate Bundle, and is also available as a standalone subscription here: