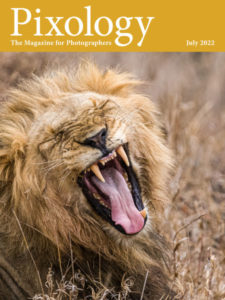 The July 2022 issue of Pixology magazine is now available, featuring the following articles:
The Case for Chimping
Why reviewing photos on the camera isn't necessarily bad.
Managing Develop Presets
Learn to tidy up the clutter of numerous Lightroom Classic Develop presets.
Feathering in Photoshop
Tips for optimizing a critical factor in targeted adjustments and composite images.
The Power of Virtual Copies
Lightroom Classic enables the creation of more than one version of a photo.
Photo Story: Lilac-Breasted Roller
The joy of photographing a subject I was told I wouldn't even see.
Pixology magazine is included in the GreyLearning Ultimate Bundle, and is also available as a standalone subscription here: