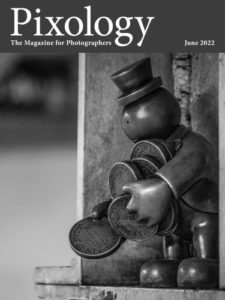 The June 2022 issue of Pixology magazine is now available, featuring the following articles:
Understanding Hyperfocal Distance
Get insights into a key factor related to depth of field.
Know Before You Catalog
Get a better understanding of Lightroom Classic to help avoid common pitfalls.
Avoiding Intersections
Attention to small details can make a big difference in photos.
Adding a Stroke Border
Frame up an image with a simple edge effect.
Photo Story: Parallax
An attempt to illustrate a concept leads to a nice photo.
Pixology magazine is included in the GreyLearning Ultimate Bundle, and is also available as a standalone subscription here: