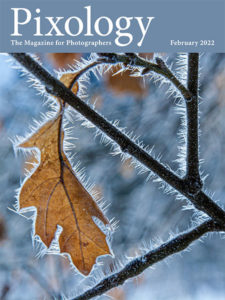 The February 2022 issue of Pixology magazine is now available, featuring the following articles:
Photoshop's Best Kept Secret
Learn why the Camera Raw filter may just be the best kept secret in Photoshop.
Folder Filtering
Discover the various ways you can filter photos in Lightroom Classic by identifying favorite folders, adding color labels to folders, or performing a text search.
Sun or Moon Size
Get tips for planning for photos that include the sun or moon, including understanding how to anticipate how large the sun or moon will appear in the frame.
Instant Panoramas
Learn why most of my panoramic captures are now captured with a smartphone rather than a "real" camera.
Photo Story: Smartphone on the Street
While a recent photo experiment ended up getting cut short, it still provided some great smartphone photo opportunities, as explained in this story behind a photo.
Pixology magazine is included in the GreyLearning Ultimate Bundle, and is also available as a standalone subscription here: