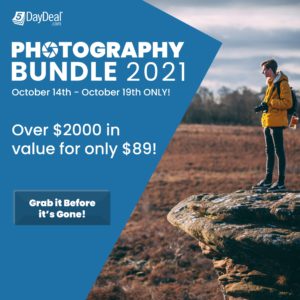 The 5DayDeal Photography Bundle is available starting today, but it is only available for five days and then the deal is gone. This year my video course on "Photo Planning with PhotoPills" is included in the Pro Bundle, which is an upgrade from the standard Photography Bundle.
The 5DayDeal Photography Bundle includes over $2,000 in content for just $89. And the Pro Bundle and Complete Bundle upgrade options include additional content representing a significantly greater value.
You can learn all about the 5DayDeal Photography Bundle 2021 here:
https://5daydeal.com/partner/greylearning
But be sure to check it out now, because as the name tells you, the 5DayDeal Photography Bundle is only available for five days, through October 19th.