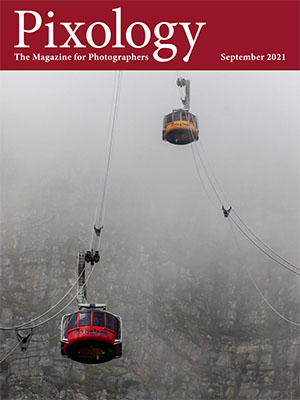 The September 2021 issue of Pixology magazine is now available, featuring the following articles:
Resolution and Cropping
Get insights on how to compare different cameras with sensors featuring different resolutions and different physical dimensions.
Quick Mask Mode
Learn how to use the powerful "Quick Mask Mode" in Photoshop to refine or create selections.
Moving the Catalog
Find out the right way to move your Lightroom Classic catalog to a different storage location, such as to easily access the catalog from more than one computer.
Apple M1 Processor
A look at the pros and cons of the latest computers featuring the new Apple M1 processor, and whether you should consider buying now.
Photo Story: Circumnavigation
Sometimes it is difficult to choose a favorite photo from a single trip, especially when the trip is relatively long and involves visits to multiple locations.
Pixology magazine is included in the GreyLearning Ultimate Bundle, and is also available as a standalone subscription here: